In recent years, the shopping style of people has undergone huge changes. Out of convenience and necessity, more and more people are choosing toshop online for their needs. As a result, e-commerce has been gaining popularity and the global pandemic in 2020 has only accelerated its growth.
As e-commerce grew, many e-commerce platforms also developed. One of the best platforms for e-commerce is Shopify. Shopify has attracted a huge number of new merchants hoping to move their business online.
Studies show that more than a million businesses have found their way to success by building a Shopify store. That's quite a large number of competitors!!! So how can you stand out among them to attract more traffic???
One of the best techniques to get more organic search traffic and boost sales is SEO (Search Engine Optimization). With SEO you can improve the visibility of your e-commerce website and can convert visitors to customers.
The Search Engine Optimization technique started years ago and evolved to something that will definitely drive more traffic to your site. SEO mostly revolves around Google. To rank #1 in Google, you need to clearly understand the searcher's intent and optimize your website content according to it. To understand Shopify SEO you don't have to be a rocket scientist. It is a very simple technique. With clever strategies, you can yield terrific results through Shopify SEO.
Let's have a look at the step-by-step guide on how to optimize your Shopify store compiled by the Shopify SEO experts in UAE.
Why Shopify SEO is Important
Most of the Traffic Comes From Organic Search
Studies show that35% of total traffic comes from organic search results. From this traffic, you can expect 33% of total revenue. This makes SEO the best marketing technique to generate more traffic and revenue.
Increased Paid Advertising Costs
Generating sales through paid advertising platforms such as Facebook or Instagram can affect your profit. Traffic generated from SEO is essentially free. Producing organic traffic through SEO takes time and effort, but it will eventually become the best channel for traffic and revenue.
Get More Daily Traffic by Ranking #1 in Search Engines
You can get more than 30% of daily traffic by ranking first on the search engine result pages. The difference in clicks between the 10th result (bottom result on 1st page) and 11th result (first result on the 2nd page) averages a decrease of 140%!!! Considering overall traffic in terms of clicks the 2nd organic result only sees around 17.6% and the bottom seeing only 2.71%!!!
If you already have a top-performing page on organic search results without doing anything, you can improve the page's position with SEO and generate more traffic with some small procedures says the specialist in Shopify SEO, Dubai.
What Are All the Prerequisites to Improve Shopify SEO
There are a couple of essential things you need to set up prior to hopping into improving your Shopify store's SEO. They are:
Custom Domain
If you are still running with the domain name shopname.myshopify.com, it's high time that you should upgrade to a custom domain such as shopname.com. Custom domain name creates more trust among customers and will also be easier to remember. It is essential that you have a custom domain name to succeed with SEO. You can buy a custom domain for $10- $20/ year.
Google Analytics and Google Search Console
It is very essential that you install Google Analytics and Google Search Console to your Shopify store. They both are easy and free to install.
Google Analytics gives you an insight into how much traffic is coming to your online store and what are all the channels from which the traffic is coming. Also, information such as age, gender, interests, devices, and location of the audiences that visit your site can get from it.
What pages rank for which queries, in which position they rank, and the number of clicks is some of the useful data that you can learn from Google Search Console.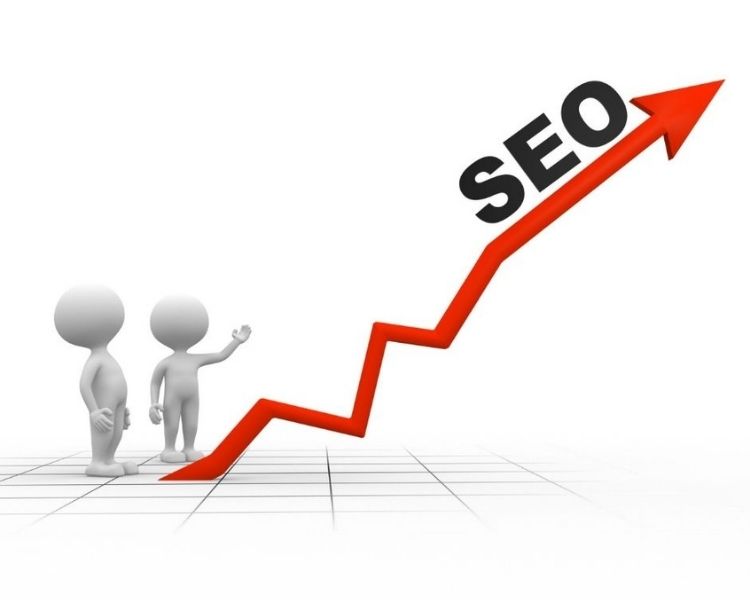 Mobile Friendly Site
There are many free and paid themes are available on the Shopify theme store. They are all designed responsive. If you are building your theme from scratch or made customizations to the theme, you have to ensure the mobile-friendliness of your Shopify store.
Remove Password Protection
Once you finish creating product pages and added all your products, you need to remove the password protection from your online store. Otherwise, search engines will only able to the homepage. They won't be able to crawl other pages and rank them on search engine results.
Use a Paid Plan
All the Shopify plans have 14 days trial period. The Shopify stores on free trial can be crawled and indexed. But all the efforts you made will go wasted once the trial period is over. So experts of Shopify in UAE advise you to choose a paid plan according to your requirements ad.
Now you are all set to start!!! Let's dive into the different aspects of Shopify SEO and improve your online store's traffic and boost sales.
Technical SEO
Technical SEO basically refers to website and server optimizations that will help to improve your site's organic rankings. It ensures the website is optimized for search engine crawlers, has good page speed and is mobile-friendly. Technical SEO also ensures site structure and internal links to allow easy browsing. It also checks that all the meta tags are filled so that search engines as well as users can know what the page is about. Once you have done all the mentioned points you will have increase user engagement because the site loads faster and can easily access its pages. Also, it will increase crawling activity and thereby increasing the traffic.
Let's dive into the must-have steps to do in technical SEO:
Logical Internal Linking for the Menu
When you are only started to build your online store, internal link building may not seem as compared to creating new pages. Internal linking means when one page of your online store links to another page on the same online store. Main navigation, mega menu links, and footer links can be considered as internal links. Links within collection and product descriptions, blog articles, etc. can also be considered as internal links.
Links in the navigation of your Shopify store are considered internal links. You need to ensure the item in the menu correctly describes the content of the page it is going to be linked to. Also need to make sure to build the navigation system considering both user experience and search engine crawlers. Navigations that are easier to understand and would be able to use across all devices will improve trust among users and increase sales.
Once you built a clear navigation system, you need to link the important pages to the menu and optimize anchor text for it. Also, you need to rank these pages on search engines with ideal keywords to draw customers.
So how are we going to do all these??? Check out the steps:
Keyword research
There might be many products in your online store and you need to put them under different categories. You can decide on the category name by doing keyword research using free tools such as Ubersuggest or Google keyword planner. Type the category name of your choice to the keyword analyzer and find its search volume. If it has enough search volume you can choose that or select a name that has required traffic from the related keywords.
Create product pages
In the Shopify admin panel, go-to products -> add products to list all the products. Make sure to fill in details such as product title, description, SKU, shipping details, etc.
Create collections page
Go to products -> collections in the Shopify admin panel and create collections/ categories pages. Then add the products to appropriate collections.
Note: While creating product pages and collection pages make sure to follow on-page SEO practices while filling the "Search Engine Listing Preview". Make sure to use the keywords related to the products and collections in the page title, description, and URL and handle.
Adding Collections to the menu
In the admin panel, go to the online store -> navigation -> main menu and add the collections to the menu navigation system.
Submitting Sitemap to Google Search Console and Fixing Site Errors
Once you have set up the Google search console account, submit the sitemap of your site. It allows search engines to crawl and index your Shopify store. It means that that the crawl bots visit your e-commerce store, and go through all the pages- home page, collections page and product pages so that the pages will be listed in search engine result pages.
Shopify creates a sitemap for all stores. You will get an auto-generated sitemap if you are using Shopify basic plan. If you are using any higher plans and international domains, then you need to submit a sitemap for each domain.
After submitting the sitemap to the Google search console, you will get information on any potential errors on your website and the next is to fix them as soon as possible. Let's have look at what need to do:
Get the coverage report from Google search console
First, log in to the Google search console and go to index ->coverage. A graph will appear with the tick box options Error, Valid with warnings, Valid, and Excluded. You only need to pay attention to errors.
Identify any 404 errors or redirect errors
The search console will report the following errors:
"Submitted URL not found (404)," you are seeing this because the page does not exist on your site. This is really bad for SEO as you are sending the users to a dead end. You will get the list of URLs with this error by clicking on "Submitted URL not found (404)".
Redirect error happens when after crawling the page does not automatically update the URL for the user. The reason for it can be because the chain is too long, there is a redirect loop, the URL exceeds the maximum URL length, or there is an empty URL in the redirect chain. Get the full list of URLs with this error by clicking on "Redirect error".
Fix 404 and redirect errors
These can be a little difficult to fix but just go through the steps. If it seems too complicated for you find the leading Shopify developers who offer expert Shopify SEO Services to fix it for you.
To fix the 404 error, you can redirect the URL to the closest match page, collections page, or homepage. Go to online store -> navigation, in the Shopify admin panel. Then click URL redirects -> add URL redirect. Refer to the list of 404 errors and fill the relevant sections. Finally, click on the "Save redirect".
To fix the redirect error, first, you need to export the list of URL redirects in your Shopify store. Now, you need to find which redirect is faulty by referring to both the Google search console list and Shopify redirect exports. Once sorted that out, go to the online store -> navigation -> URL redirects in the Shopify admin. Then find the redirect that needs to edit and update it.
Once you have done fixing the errors, again check the coverage tab in the Google search console every few days to make sure you have fixed all the errors.
Image Optimization
Search engines also crawl the images on your website. Displaying beautiful images is not the only way to optimize images. Reports say that images make up 46% of the web page's size on average. It means that the image size is large and it can affect the loading speed if not optimized properly. Optimizing the image size should be one of the top priorities for the proper functioning of your online store. So here some simple tips from the top Shopify SEO agency to optimize image size so that your site will be crawled and indexed fast by search engines:
Shopify serves images in WebP format. It provides better compression of 30% for images on the web compared to JPEG or PNG format. Also, make sure to use JPEG or PNG formats when uploading images to your site as they are the smallest image file formats.
As the size of the image increases so does the time is taken to load a page. So reducing the image size is essential. But it should not lose its quality. Make sure to use standard resolution- 72 pixels per square inch, while resizing images.
Being an e-commerce store, it is very important that your product images appear on search results as they can attract customers more. It will be easier for search engines to crawl and index them if we add the images to the sitemap. In Shopify, all the primary product images will be added to the sitemap.
Alt text is the text alternative of images. It is very important for image SEO as it helps the product images to show up in the Google search results. Being the expert SEO agency, we advise you to explain what in the image in a very simple language.
Like the alt text, the image name also should be in plain language. When you upload the image, the image name will be its web address. You also have to ensure that the image name should match the keywords for the page so that the product images will appear in the search engine's image tab.
On-Page SEO
On-page SEO helps web crawlers examine your site and the content associated with it so it can recognize if a searcher's question is pertinent to your web page. Search engines consider certain on-page factors such as keyword and topic relevance, meta information, the slug in the page URL, images, etc. when ranking your page in SERPs.
Making an SEO-friendly page is tied in with making the data understandable for the user, not really the search engines. The design can get users where they need to go, through the utilization of headings, lists, etc. It's tied in with lessening difficultyin the user experience by assisting them with getting and effectively discovers what they need.
As experts in e-commerce SEO for Shopify, we are here covering some of the basic aspects of on-page factors that will help in getting a better ranking in search engines.
Keyword Research
In simpler terms, keywords are the queries people type into search engines while searching for something. Mainly there are two types of keywords- Short tail and Long tail. Short tails are 2- 3 words long and have a huge search volume. As for long tail keywords, they are of 4 or more words in length and have a lower search volume.
What are the types of search queries people use?
There are mainly three types of search queries– navigational, informational and transactional.
If the users enter queries to find a particular website or web page, they are navigational queries. Queries start with How, What, why, etc. are informational queries. Pages that provide useful information ranks for these type of keywords. Queries that demonstrate a goal to finish a transaction. For example, entering the name of a product directly in the search bar.
With regards to the clients, it's essential to see how individuals move from not understanding what item they are searching for or need to unquestionably settle on the decision to buy.
How to choose a keyword?
Now, you got a general idea regarding the way a user purchases and the intent behind the search. So let's find out suitable keywords for your Shopify store.
First, you need to start with terms relating to the products or categories in your online store.
There are many paid and free tools to do keyword research such as Google Keyword Planner, Ubersuggest, Moz Keyword Explorer, etc.
In these tools, you can enter the keywords you have decided on. From them, you will get related keywords, search volume and competition.
From them, you can select appropriate keywords that have a large search volume and less competition.
Selecting long-tail keywords will be the best choice as short-tail keywords are competitive to rank for.
Create Pages Matching Search Intent and Keywords
Regardless of what sort of search question your page is focusing on, realize that with regards to picking a keyword, Google and other search engines need to rank the pages that have the most noteworthy probability of completing the searcher's intent.
Once you have selected a keyword, just type it into the search bar of search engines. Then analyze organic search results displayed that if they are articles or product pages. If they are mostly product pages you can understand that search intent is transactional. If they are mostly articles, then the search intent is informational.
In addition, to narrow down the search intent you can take the help of search engines. When you are searching with a keyword, you can see a box "Related searches" at the bottom of the SERP in Google. It will give you an idea about the intent of the users. You may also get some long-tail keywords from these that you can use in the product pages that can be used with the aim to rank higher.
Content Optimization
Content optimization is essential to rank higher in the SERP for the targeted keyword. You can make tweaks in page content, meta descriptions and title tags. Having target keywordsmakes content optimization much easier.
Let's look at specifics of on-page content optimization:
Add keywords in headings
The main aim is to keep the headings clear and simple. If your targeted keywords represent a particular range of products, then it will best suitable to add in the title of collection pages rather than product pages. For navigational pages such as "About Us" or "Contact Us", it is better to use a heading that states its purpose. For example, for the "Contact Us" page, use titles such as "Get in Touch with Us" or "How Can We Help?".
Understand what the keyword is about and add it to your page
Gone the days of stuffing keywords to your content or adding long-tail keywords that are grammatically incorrect.
First, you need to understand the topic behind the targeted keyword and then prepare content around it.
You can use paid tools to get an insight into the keywords. But you can also take the help of Google to understand about it, which is a free option.
In Google, look at the "relates searches" at the bottom of SERP and also at the autocomplete suggestion in the search box.
From there you will get related keywords and phrases you can use in the title and description.
Then write titles and descriptions for the collections or product pages accommodating suitable words from your findings add to your online store.
Add keyword to the URL slug
URL is simply the web address of a web page, image file, etc. The part that comes after 1st forward slash is known as the slug. Once you choose your domain name, your URL can not be changed. But you can customize the slug part. Adding keywords to the URL slug makes it easier for the user as well as search engines to understand what the page is about. Some tips to consider while adding keyword in slug are:
Don't do keyword stuffing. It may adversely affect your ranking chances
Avoid symbols like hashes or pound sign I URL
Always try to use lowercase letters in URLs and slugs.
In URL slug use hyphens to separate the words
Build keyword into meta title and description
With meta title and description, you can indicate to the users and search engines the content of the page. In Shopify, these fields will be pre-filled with product/collection title and description. But it is essential that you customize the meta title and description for each page in a way such that it communicates the intent of your page better with the uses and search engines.
Prepare a meta title of maximum character length 55. Also, add your targeted keyword to the title which will help the search engines to index the page. Also, make sure to write it in a readable way.
Meta description plays a major part in attracting a searcher to your page. The maximum length of characters in it should be 145. Adding keywords to meta description is not essential, but it will help in ranking used in a suitable way. The meta description should be written more customer-focused.
Keyword as image names
Adding keywords in the image name system means that saving images with the name same as the targeted keyword and also using keywords as alt text when uploading images to your online store. If there is more than one image, use some variations but still include the targeted keyword.
As mentioned above alt text should be in a very plain language, so that the users and search engines can easily understand it. Also, try to write the alt text in a way such that the keyword fits into it naturally rather than keyword stuffing.
Build rich snippets
Building rich snippets with product details and user-generated content can increase the number of clicks to 30%. You can product details such as price, availability, a range of products within a category, etc. User-generated content means customer reviews and ratings. They help in learning about the products with just a glance without needing to visit the website.
Shopify includes rich snippet and structured data functionality in all its free themes. The product details will be automatically displayed in the SERPs if only Google decided to show them. If you are using a 3rd party theme, you have to check with the Shopify theme developers that they have included this functionality in the theme.
If the theme is without rich snippet capabilities, then:
Write code to add the functionality to the theme if you are technically adept in the field
Hire a Shopify developer to edit the theme according to your requirements
Try using some apps such as Smart SEO, Rich Snippets for SEO, Schema Plus for SEO, etc. to build structured data into your pages
You also require using apps or custom coding to display user-generated content such as reviews or star ratings.
Rich snippets may take some time to appear in the search results. Use Google Structured Data Testing Tool to make sure there are no errors and display issues.
Off-Page SEO
Off-page SEO basically means the methods to build backlinks which are links pointing to your website. In the case of backlinks, quality matters more than quantity. Higher the number of high-quality backlinks, the higher your page will rank in the SERP. There mainly two types of link-building methods: Active and Passive.
Active Link Building
When you create a clear plan and strategy for the pages you wanted to build links with a clear understanding of why you want to build links and how you are going to do it. Active link building strategy is a very competitive path and thus your strategies should be really appealing.
There two important principles you need to consider before requesting links from another site:
You really need to give them a solid reason to consider your request and make them understand what they will get by accepting this request.
Second one is the most obvious one. Don't request links from people who could be your competitors.
Here are some of the active link building methods for you to check out:
Foundational links
Links from the local business directories, social media profiles, etc. are the foundational links. So it is important that you have accounts on social media platforms such as Instagram, Facebook, Pinterest, LinkedIn, Twitter, etc. Also, creating a profile on Google My Business Page will benefit your local SEO efforts. SEO benefits from foundational links are small. But they are easy, free and can improve your brand discoverability.
Gift guides
Gift guides are a list of products or gift ideas that centered around a particular holiday or a person. (Eg: Easter gift ideas or Father's day gifts). Adding your products to any gift guide can boost sales and traffic. But it's not an easy process. You require to get in touch with publishers of gift guides and make requests to get your product listed.
PR campaigns
PR campaigns mainly involve submitting a press release to the media. You will get featured in regional, national or industry press and it will definitely send more visitors to your website. You will also get a trustworthy and high-authority backlink.
Hiring PR agencies can be very costly. So get in touch with bloggers or journalists and present them your story or the interesting products to write about. Just make sure you choose the right publications and provide them with appealing stories to get successful.
Skyscraper technique
If you are considering content marketing, this technique will help you build more links. Internet marketer explains it as a method in which you will find linkable content by your competitors and then you will create content better than it. Then steal their links by getting in touch with the right people.
In this, you may require SEO tools to find competitor's content and to get the contact details of the people to reach out to. You really have put a lot of effort create quality content and to reaching out to the right people.
Guest blogging
If you are writing your own blog, it takes some time to drive traffic to it. Guest blogging allows you to present your content in front of someone else's audience at the same time to grow your own audience. The backlinks you get from guest blogging will really help in SEO and also drive traffic back to your website. You need to reach out to the right kind of websites, publications, or industry bloggers who have the type of audience you are targeting.
Broken link building
In the broken link building method, first, you need to find out pages that link to sites that have pages removed. The pages you find should be related to the content of your website and will offer you a quality backlink. You can use SEO tools to find out the broken or 404 links.
Then you can recreate content similar to the removed ones. Try to only create similar content rather than copying the removed content to avoid any copy-right issues.
Use outreach tools to hunt down the link owners previously linked to the removed resource. Then convince them that you have similar content and replace the broken link with a link connect to your website.
Unlinked mentions
Unlinked mentions are those when your business is mentioned on another site without any link to your business's website. You can use many SEO tools to find out such mentions. Then, if they are good to reach out request a link back to your business.
Passive Link Building
These are not typical SEO techniques. They are some daily business routines that can enhance your SEO efforts. They are,
When you have amazing and unique products and services to offer, it will get more people to talk about your business.
By providing great customer care service you can get more people to talk about your business. It is not a fast method, but a solid method to enhance your SEO efforts for your business.
Social media is one of the easiest ways your customers can reach out to you. So make sure to respond to genuine customer inquiries. Also, you can consider commenting or liking the posts on social media where customers had tagged your products.
You can also build connections with online influencers through social media platforms. If you know any influencer or blogger related to the field of your business, reach out to them and send your articles and products with them. Once you have got their trust and attention, you can share your ideas through them.
Discussion on forums and blog commenting are other methods to build a reputation for your business. Try to be present in Reddit, Quora communities and other business-related forums. Engage with the right kind of audience to build a reputation, and eventually convert them as your customers.
Hire Shopify SEO Experts to Boost the Growth of Your Business
When clients research items in your category, you need your store to be one of the top in SERPs. The best and only route for them to see your page in the results is to invest time and energy into learning the standards that administer the search enginesand apply those principles when designing and creating content of your website.
We can help you develop an online marketing strategy that helps create easy-to-find, engaging experiences that inspire action. Our Shopify SEO expert helps to achieve higher rankings, sales and traffic to your Shopify store.
If you are looking for quality Shopify SEO Services, call or WhatsApp us at +971 50 708 0116/ +971 55 494 3599.
Please follow and like us:
Summary
Article Name
Shopify SEO: How to Optimize Your Shopify Store to Rank #1
Description
One of the best techniques to get more organic search traffic and boost sales is SEO (Search Engine Optimization). With SEO you can improve the visibility of your e-commerce website and can convert visitors to customers. To understand Shopify SEO you don't have to be a rocket scientist. With clever strategies, you can yield terrific results through Shopify SEO. Let's have a look at the step-by-step guide on how to optimize your Shopify store compiled by the Shopify SEO experts in UAE.
Author
Publisher Name
MAQ Computer Services LLC
Publisher Logo