ECommerce Industry in UAE has grown tremendously after the outbreak of Corona in 2020. Many of the Brick-and-Mortar businesses in the region started their online stores to generate income during this pandemic. There are many ECommerce Platforms which helps to create online store easily, cost effective and faster. In this post we will discuss about the popular ecommerce platforms available in UAE.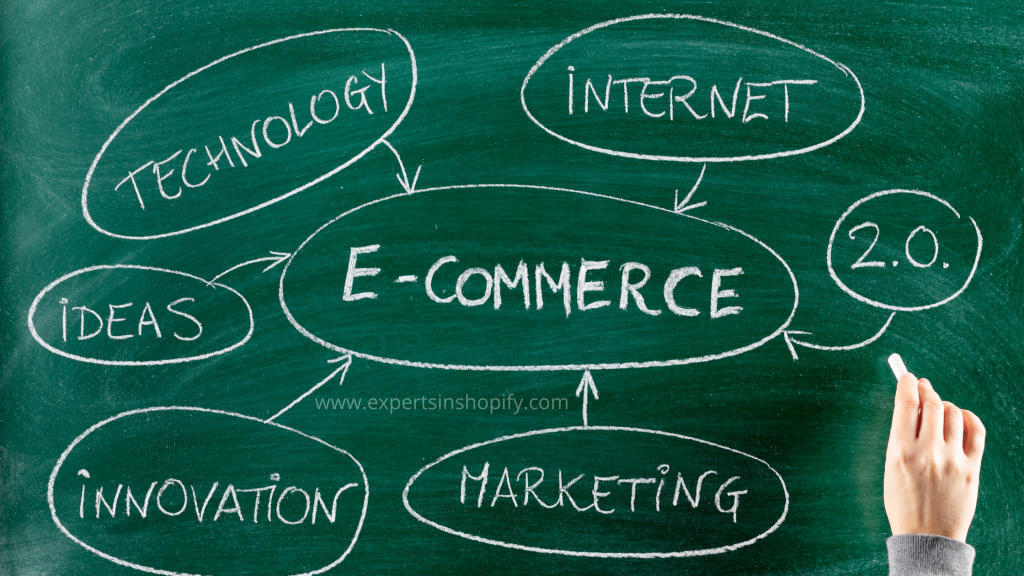 Shopify
Shopify is one the famous Ecommerce system which is used by more than One Million Active Stores. Shopify is a SAAS (Software as a Service) based ecommerce platform which will help you to create ECommerce or Shopping Websites without any technical skill. By creating an account in Shopify website you can start your Shopify Ecommerce website.

Signup Now

Advantages of Shopify
Easy to use backend or admin panel. A person with simple technical skill can also operate the store easily.
Shopify is a SAAS Based Platform, so you are not going to buy any web hosting or servers, you can just paying Shopify for using their system. So no need to worry about server or hosting accounts.
High Security and Performance – Shopify is a hosted system and managed and maintained by a big professional team. As a user you dont need to worry about its performance or security like other platforms.
Affordable Pricing – Shopify Plan starts from $29/month which is nearly AED 110 / month and offers big discount for yearly plans. This cost is even lesser as compared to maintenance cost of a VPS (Virtual Private Server) which is recommended for a good ecommerce system
Unlimited Products, Orders etc – You dont worry about running out of space when you are selling more products. Shopify offers unlimited products, categories, orders etc.
Conclusion
Shopify is recommended for businesses who are startup or don't have a big team to manage the store and wish to have a professional shopping website in less than a month.
By using Shopify, you can avoid the technical team to manage the store. You can concentrate more on marketing and other business development.
If you are planning to create Shopify Website for your Shopping Website, you can contact us for development. We are the best Shopify Developers in UAE.
WooCommerce – ECommerce Platform
WooCommerce is an Open Source Ecommerce Platform which runs over WordPress the famous blogging platform. WooCommerce is a plugin on WordPress which will help you to sell your products online.
Advantages of WooCommerce
WooCommerce is Open Source and Free Platform and hence you don't need to pay any monthly charges for the software usage.
Complete control over the code. Unlike Shopify, in WooCommerce you have the complete access to code and can customize it according to your requirement.
Conclusion
WooCommerce is recommended for people who have a technical team to manage the store. The backend of woocommerce is not userfriendly and many startup people find it difficult to use. If you need more customization in your store, woocommerce is good for you.
Magento – ECommerce Platform
Magento is another popular ecommerce platform. Its is owned by Adobe now and have high security system. Magento is recommended for big ecommerce businesses.
Advantages of Magento
High Level Security. Magento is considered as one of the best secure open source ecommerce platform.
Multistore Support. You can create multiple stores from a single backend and manage them from a single place.
Conclusion
Backend or admin panel of Magento is very hard to use and not good for non technical people. If you have a technical team who can handle the backend and wish to run multiple stores, then its recommended.
If you are planning to use Magento for your Shopping Website. You can check Magento Ecommerce Development Dubai
Laravel – PHP Shopping Cart ECommerce Platform
Laravel is a framework on the PHP language which is used to create both WooCommerce and Magento. Laravel PHP Shopping Cart is created and fully customizable according to the clients requirement.
Advantages of Laravel – PHP Shopping Cart
Open Source system – The code is fully customizable and can be changed according to your requirement.
Easy to use Admin Panel – Admin Panel is simple and easy to use without more complicated options.
Conclusion
If you are looking for a simple and fully customized shopping website, then laravel php shopping cart is recommended for you.
Open Cart – PrestaShop and more
There are many other ecommerce platforms available like Open Cart, PrestaShop, OSCommerce etc. You can also use them for create Shopping Websites.
So, before starting an ECommerce shopping website, consider checking the advantages and disadvantages of all the platforms. Check and read more about all available ECommerce UAE Platform. If you are a startup or small team, Shopify is recommended for you.
Please follow and like us: